In case you are planning to add new or upgrade bathroom storage, then you have various options available for you. After important considerations like size, style, and budget, you will also need to decide between a single sink and double sink vanity units. If you have limited space in the bathroom, then a double sink may not fit into the available space. However, if you have a medium or bigger bathroom, then a single and double sink vanity unit can be a suitable choice. Both of these options have their own positive and negatives. You should choose between them depending on your personal preference and the specific advantages you are looking for.
In this article, we are going to provide you with a comparison between both types of vanity units. So, you can make the right choice easily.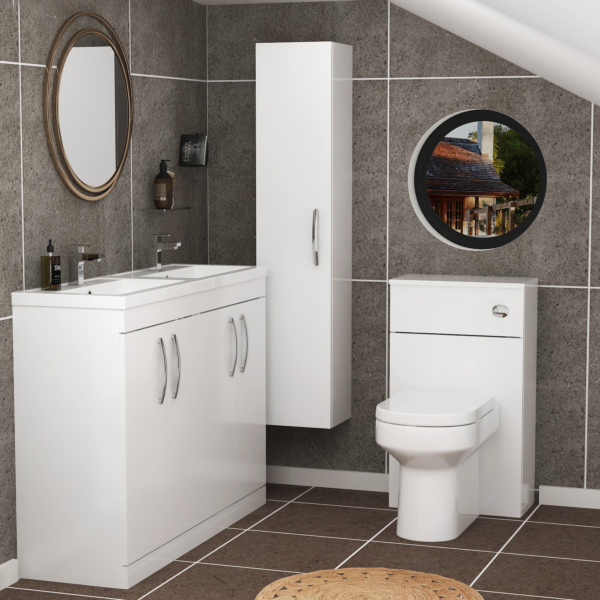 How Single and Double Sink Vanity Units Differ?
If you are planning for bathroom furniture with a sink. Then it will either have a single or double sink on it. A single vanity is available that is available in both walls hung, or the freestanding option has a single sink fitting. Contrary to that, a double sink vanity unit is mostly a freestanding vanity option that has dual sinks fittings on its top. In addition to the style, there is also a difference between their size. A single vanity can start at 400mm and may go up to 1800mm. On the other hand, a dual sink vanity unit starts at 1200mm. You need a double sink when multiple people want to be ready in the morning at similar times. With plenty of storage under the sink, it is an excellent choice for family bathrooms.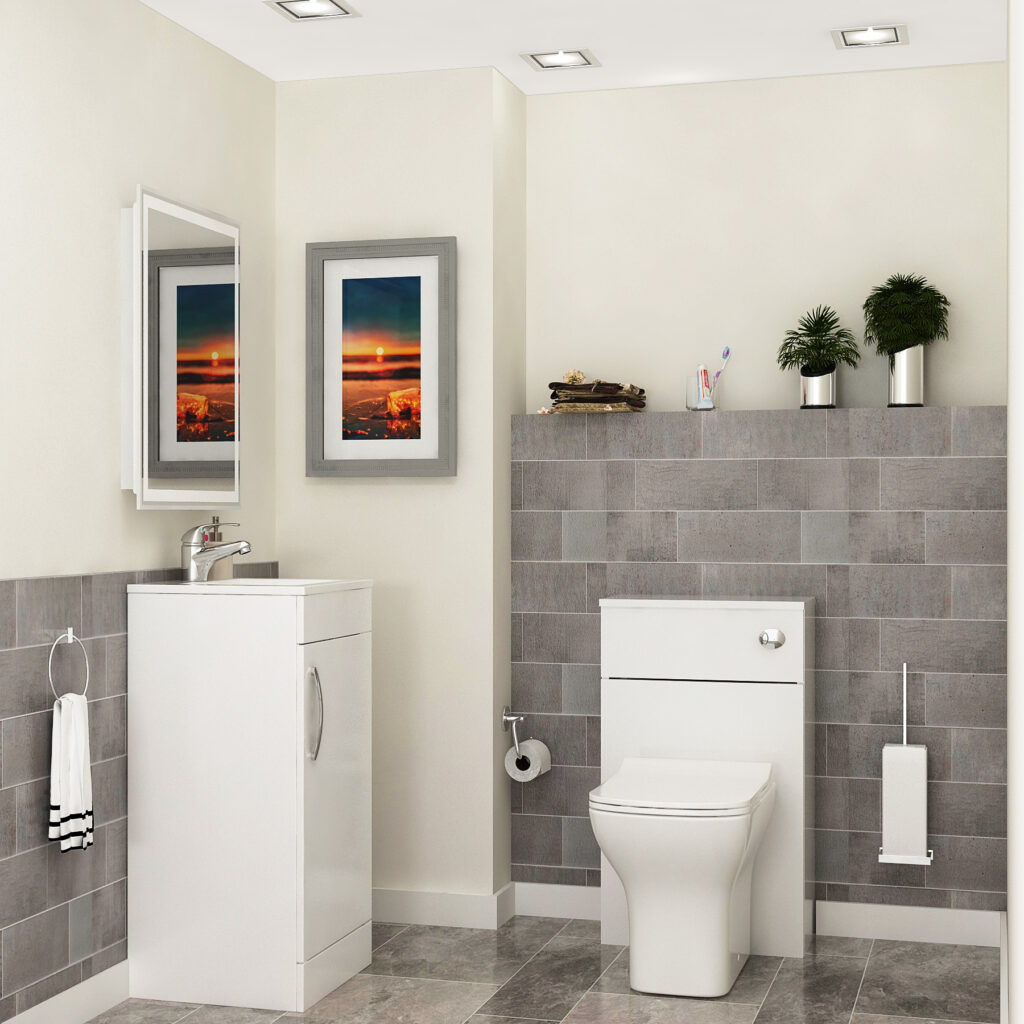 Single Vs. Double Sink Vanity Units Pros.
The single and double sink vanity units have different pros, as discussed as follows.
Ease of Installation. It is obvious that a vanity unit with a single sink is smaller and lighter too. That makes it easier to handle during the installation. With a single faucet that requires fitting, the plumber will charge less for a single sink vanity in comparison to a double sink storage furniture.
Versatility. Generally, people will go for a small or single sink vanity for a small bathroom and a double sink vanity unit for medium to large spaces. But there it depends on your needs to choose either option. While a single sink can fit anywhere, a double sink requires more place for fitting that, making it less suitable for small and large spaces.
Practicality. Both single and double sink vanities are a highly practical choice depending on where these are placed. A double sink means it can be shared as more than one person can use it at a time. So, that can be a great choice for a family bathroom or where many people live together.
Storage Capacity. Depending on the style you choose, there may be more or less storage capacity available under the sink vanity unit. But one thing is for sure that a single sink vanity comes with a small under sink drawers. Contrary to that, a double sink vanity unit has a huge space available for storage that makes them a perfect choice for a family bathroom. With a single sink, you can also put items on its deck, but in case you want to make your space clutter-free and organized in a better way, a double sink unit is a superior choice.
Aesthetics. Your preference for Vanity Units UK may have a huge impact on overall bathroom looks and feel. Both single sink and double sink vanity units are great in terms of looks. Although freestanding sink units may be considered a classic style, these are available in both modern and classic designs. The same applies to double sink floor standing units. The aesthetics will mainly depend on the overall prefabricated design of the storage unit.
Single Vs. Double Sink Vanity Cons.
There are the following negatives of single and double sink vanity units.
Suitability. While a double sink may not be suitable for a small bathroom, you would not want to for a single sink for a home where multiple people want to use the bathroom at the same time.  
Cost. A double sink vanity that provides a lot of storage and a facility to use a sink by two people at a time costs a lot more than a single sink. Its installation costs will also be more as it will take more time to fit.  
Our Take on Single Vs. Double Sink Vanity Units.
Both single and double ended sink vanity units are great options depending on where you want to fit them. If you have a family and space available in the bathroom. Then a dual sink vanity can offer a lot more storage and ease. If you are planning to add one in your bathroom, we have high-quality bathroom furniture available at Royal Bathrooms online store in the UK in various sizes.